About net101
Founded in 2009, net101 offers a national training program of business-critical social media & digital strategies for modern marketers.
Practical, informative and fun, net101 courses are specifically designed to help you get quickly and easily up to speed on all aspects of social media, content marketing and analytics. They are perfect for career marketers, small business operators, return-to-workers, veteran executives and ambitious rookies. And our rolling schedule of classes in Brisbane, Sydney, Melbourne and Perth means there's always a net101 course around when you need it.
net101 trainers engender a relaxed, informal learning environment – generously peppering their subject matter with live online demonstrations, interactive examples, and occasionally weird references to nineties pop culture. Since 2009 we've successfully trained thousands of people from diverse backgrounds and industries at our single day courses; and we've also tailored in-house workshops for organisations such as NRMA, Nestle, YMCA, Lifeline, Xero and the Australian Defence Force.
Tim Martin
net101 founder & principal facilitator

In 2007, Tim founded digital marketing agency 2 Sticks, followed by net101 in 2009 – becoming the country's first corporate educator specialising exclusively in digital and social media marketing. As principal facilitator, Tim's upbeat and practical approach has guided thousands of marketing executives to their digital light-bulb moments.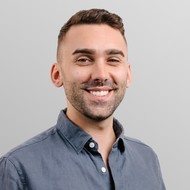 Marcus Willis
Facebook Ads Facilitator

Marcus Willis established the social media agency Eight Clients where he and his team manage the social media strategies and executions for brands around the world. Marcus specialises in Facebook and Instagram paid promotions for businesses in Australia.