This course is live-streamed in TWO 3.5 HOUR SESSIONS over two consecutive mornings, 9:00am - 12:30pm AEST. Sessions are delivered using the Zoom video-conferencing platform. Your interactive participation is encouraged, and there will be plenty of opportunity for questions. There will be one 20-minute break to feed your cat, etc.
Post-course support resources will be available online.
Course Prerequisites

Completion of the net101 'Social Media & Digital Fast-Track' course OR 3+ years of experience using social media within an organisational context
A Zoom account - register for free here.
A stable internet connection.
You already know social, now it's time to get strategic. By the end of the day you'll have a clearer, more structured, more business-like approach to social media.
The course will be useful if you have responsibility for the formulation of a social media strategy or the need to present an internal business-case; or maybe you're currently outsourcing your socials and you'd like to reappraise what you're getting for your investment. Four core themes are explored:
Social media strategy formulation
Content management
Audience targeting, especially paid options
Measurement & reporting
The social media channels featured in the case studies, illustrations and live examples include Facebook, Instagram, LinkedIn, Twitter and YouTube. The utility platforms include Google Analytics, Google Tag Manager and Google's Campaign URL Builder (for social media campaign tracking).


We like to keep the format fairly relaxed, but it's a tightly focussed learning environment. Class sizes are small – 8 participants, max – so that there's always time for questions or clarification.
Social Media Advanced is a stand-alone course, but follows seamlessly on from our Social Media & Digital Fast-Track course. If you feel you could do with a refresher before you deep dive into the advanced stuff, book both courses, and you'll qualify for a 20% discount for each course. When ready, book online and pay with Visa, MasterCard or Amex, or opt to pay via invoice (emailed to you automatically at the completion of your booking).
Still have some questions? Check out the course reviews, have a poke around the course support resources page, or view our FAQs. You can also download the course program, flick us an email, or call 1300 946 101 to have a chat with somebody in the call centre. Actually, there's no call centre. That number goes straight to Tim, the course facilitator.
Program topics
1. Social Media Strategic Alignment
Using a group exercise we will endeavour to strategically align your current social media responsibilities: organisational objectives > strategic objectives > target audiences > social media channel selection > content format & angle > budget allocation > measurement points > return on investment analysis.


2. Achieving Audience Reach – Organic and Paid
Achieving organic (unpaid) reach is not dead, but you need to be audience-focused and creative to make it work. We'll examine an Australian case study where it is working.
Increasingly you will utilise paid reach to get your message to your target audiences. We'll run through the campaign targeting options available on Facebook, Instagram, LinkedIn and Twitter, namely 'Target Audiences' - targeting according to gender, age, location and user's stated and implied interests. 'Custom Audiences' - targeting based on an email address or mobile number match from your own customer database; or retargeting users who have previously visited your website (we'll show you how to install social media retargeting tracking codes into your website, e.g. Facebook's Pixel). 'Lookalike Audiences' - targeting users who are similar to your best customers, leads or website visitors.


3. Content Plan

Techniques to make your content sourcing, production and publishing efforts more efficient:
Consistency of messaging using social media management software, content & publishing calendars, and establishing brand-aligned content pillars (themes). Recycling and repurposing content to maximise the value of what you've already published. Incorporating contemporary attention-grabbing devices such as GIF's, memes and emojis. Freely sourcing eye-popping images and applying basic edits such as text and brand overlays. Producing much more video and mixing up the formats: time-lapse, hyper-lapse, slow-mo and stop-motion; installing video captions; and getting comfortable with your basic video kit and editing software.

4. Measurement & Conversion Plan
Get your measurement on! Applying a campaign mentality to all of your social media makes it easier to pre-determine what success will look like for tracking and reporting purposes.
We'll identify the key measurement points & metrics within and beyond your social media channels, i.e. reach, engagement, media consumption, social media conversions, website visits & website conversions, contact centre communications and physical location visits. We'll use our Google Analytics reporting to track website traffic which is derived from social media generally or from a specific social media campaign by installing campaign tracking URL's or applying campaign segments. We'll look at landing page options to increase website conversions. We'll finish with techniques to calculate the financial return-on-investment for your input of time and money (an extra benefit if you're currently outsourcing any aspect of your social media).
Learning so much today from Tim at @net101courses. So much of social media strategy reminds of what we do in research. I love nerding out all the different ways we can engage with others and the metrics. Can't wait to bring it all back to @LTUnutrition and @Beta_Change. pic.twitter.com/jjCxKSiqq8

— Ashley Ng (@HangryPancreas) July 26, 2019
Your instructor
In 2007, Tim founded digital marketing agency 2 Sticks, followed by net101 in 2009 – becoming the country's first corporate educator specialising exclusively in digital and social media marketing.
More about Tim
What participants thought
5.0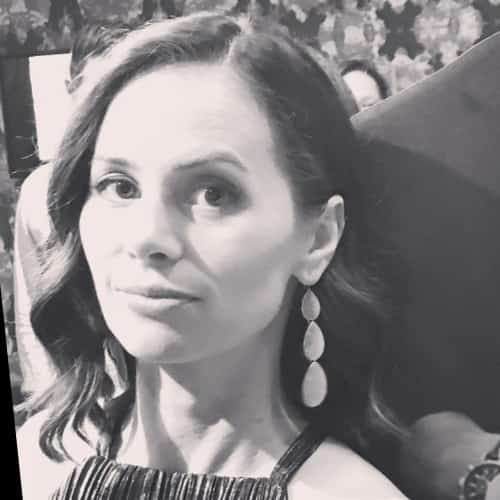 Michelle J
Marketing Freelancer
Great 2 days of courses. Picked up some valuable tips and tricks. Tim has made the move to virtual seem seamless.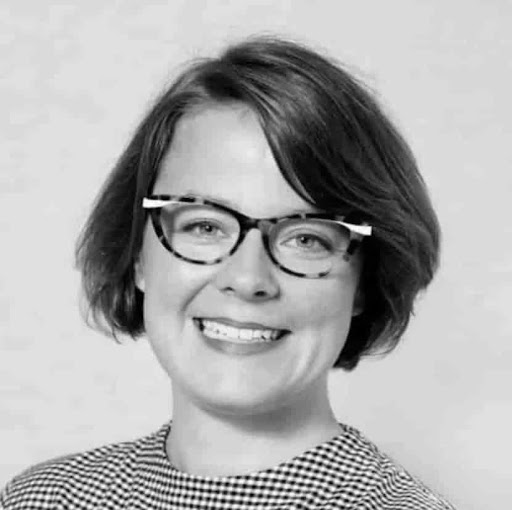 Caroline B
Brand and Marketing Manager
Great training that is hands-on, actionable, responsive, and supported with a swathe of good material. Tim is a great trainer and facilitator and I recommend his courses for marketing practitioners in businesses small and large.
Other courses that may be of interest
Want this course delivered to your team?
Even better when taken together. Share the learnings and enhance your capabilities as team.